For this week's post, Becky and I decided we would each choose 5 books that we would love to see made into a movie!
I think it's worthy of noting we BOTH wrote down this first one, because it's just that good: 
The Seven Husbands of Evelyn Hugo –
My rationale: When I first "met" Evelyn, aged and in her apartment, in her oversized sweater, leggings and slippers, I immediately thought of Meryl Streep. I realize she isn't Cuban, but I think she could do the part justice. I'm not sure who should play young Evelyn, but imagine Meryl telling the story in her apartment and has she tells the story of each husband it fades to a flashback with fancy parties, awards shows and beautiful emerald green dresses. Oh my…
Becky's rationale: We're getting a biopic on Freddy Mercury, we need one for Evelyn Hugo! Like can you imagine how heartwarming and heartbreaking an Evelyn Hugo movie would be! MY HEART, I'm already tearing up just thinking about it! But yeah, we definitely need that one. Now.
---
MY PICKS:
Shiver – I get it, it would be basically Twilight with werewolves, but I love Twilight and I am obsessed with this series, so gimme. Just don't make book 4 into a movie; end it at 3.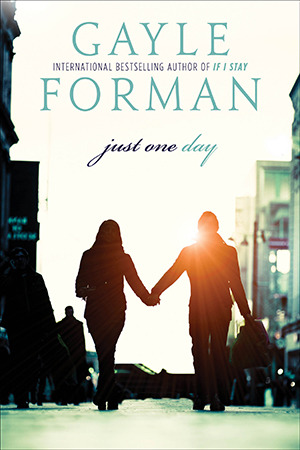 Just One Day – Gayle Forman has already proven that her books lend themselves well to movies, and I honestly liked Just One Day/Just One Year/Just One Night better than If I stay, so I think this would be super cute. Imagine meeting someone, spending one magical day together and NOT exchanging contact information!? It reminds me of Serendipity, but with a YA audience.
By Your Side – Being trapped in a library all weekend in the middle of a snow storm? Yes! It's sort of my dream, and I just adore Kasie West stories and think she deserves one being made into a movie.
Denton Little's Deathdate OR They Both Die at the End – both are the same concept: knowing when you'll die. I think I lean more towards Denton because it has a lot  more humor in it, but Silvera tells a good story.
Three Dark Crowns – Three queens fighting to the death was really awesome in book form, so I bet it would be pretty intense on screen as well! Plus, a lot of people think this book is hard to get into, but maybe more would give it its fair shot if they could connect it to the movie.
---
Becky's Picks:
The Illuminae Files
– Are we shocked that I'm bringing up the Illuminae files again? Because I'm not. With all the tech and space movies we have, I think that a mini series inspired by all three books would be really exciting! The communication between the different ships, security footage, and other bits of the dossier format would translate to film really well. Also, how cool would it be to actually see Aiden in the works! It could be code typing when no one is looking, or a camera turning on. Then is could go as far as a voice like Hal and AHHHHH it would be so cool!
The Percy Jackson Series by Rick Riordan
– Okay, I know movies for the first two books technically exist, but I hate them. I think they were such a disservice to the books. They talked down to the watcher, changed the plot, lost the OG mythology inspiration, and made the characters we came to love totally unrecognizable. And don't even get me started on Sea of Monsters. I think a streaming service, like Netflix, could do this series some justice! Get some kid actors (It and Stranger Things showed us there's some good ones out there!), review the source material, and give us the adaptation that we deserve. Now personally, I think this should also be a mini series, with each 
series
 in the Percyverse taking up a 10 episode season. Season one could be the PJ series, season 2 could be heroes of Olympus, season 3 could be Kane Chronicles, season 4 could be Magnus Chase, and 5 could be Apollo (this order only because Magnus is done and Apollo isn't yet).  This will also allow the other RR stories to get some more publicity and to play with the different deities from different cultures (like American Gods for the youngins lol)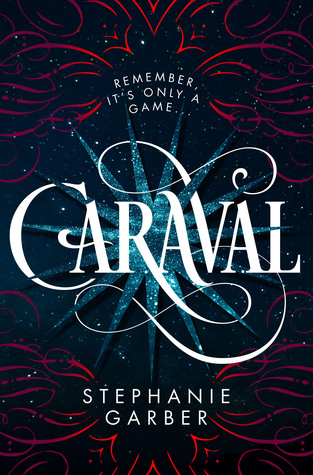 Carava
l (and Legendary) by Stephanie Garber
– I swear I'm not just doing the try a chapter books. But for those of you who have read Caraval, you know this story has so many visuals described and my eyeballs want them. I want to see Scarlett's dress change because of her mood, I want to see these flashbacks, I want to see the new characters from Legendary and the mythology brought to life. You guys, I just want this movie! I think it would be so captivating, like Greatest Showman meets Labyrinth and I'm HERE for it!
The Thousandth Floor by Katharine McGee
– This book is futuristic Gossip Girl and I think a movie or series on the CW would serve this one well. This is a new favorite for me and I think we desperately need another show about the scandals of rich kids and BOY does this one deliver. We follow six main characters that would each make amazing film characters! The first two books have had some amazing jaw dropping moments and I would love to see them translate to our next CW obsession.
---
The book is always better, we would love to see these books made into movies because we love them so much!
Don't forget to check out Becky's post here!